FRAMEWORK: A COMPREHENSIVE TRAINING PROGRAM THAT STARTS AT THE BEGINNING
There are few career paths as flexible, lucrative and enjoyable as software development. For decades, the field was difficult to break in to for those who didn't have university degree in computer science. However, in recent years, the demand for qualified developers has outpaced the supply of degreed individuals. This shortage of computer science degreed job candidates has opened the field to alternative training programs.
Framework is a unique training program for new software and mobile developers that will prepare qualified candidates for their first job in industry even if they've never written a line of code before.
The online program leverages LearnToProgram.tv's activity based curriculum tested with over 800,000 enrollments in the company's online courses. The program utilizes a blended learning paradigm that combines at-home lecture, reading and skill-building combined with mentored instruction and projects in our convenient training center. This approach offers both flexibility for those working and the seriousness of a professional bootcamp experience.
Framework is designed so participants leave the program with not just a new, professional skill set, but with recognized industry certifications, experience and a portfolio of work to show exactly what they are capable of. Framework is designed to provide support and experience from your first line of code to your first job in industry.

A Four Phase Program
Each phase of the program is designed to allow participants to master a skill set that is currently in the demand in the development industry. Upon completion of the program, participants will possess the entry level skills needed to succeed in web development and mobile development.
Program phases are designed to take around five weeks, although, each phase of the program has a carefully designed, specific set of skills associated with completion. When you understand the full skill set in each phase you'll be able to move in to the latter phases of the program.
It is the fourth and final phase of the program, known as the Capstone Experience, that separates Framework from other bootcamp style programs. With most programs, once you complete, you are more or less on your own in the job market. In Framework you will find yourself well prepared as you compete in the job market for junior developer positions.
You'll develop a portfolio of complete projects that will impress potential employers and separate you from other candidates. During the Capstone Experience you'll work on projects for simulated clients that are very similar to the projects that you'd work on as a working developer in the industry or freelancer.

Don't Just Take Courses: Become a Certified Professional
96% of HR managers use IT certifications as screening or hiring criteria during recruitment.
There are over 5 million tech positions in the US. How will you stand out? IT certifications make it more likely that you will get hired or obtain contract and freelance positions and projects. Coding skills are notoriously difficult to assess— especially for people outside the IT world. Certifications are an indication of your skills and credibility. All things being equal, certified individuals will almost always be hired before non-certified individuals with similar skillsets. Certification alone won't get you a job, but, it may just get your foot in the door. Certification not only indicates that you have a set of skills, but also that those skills are current. Certification is the one thing that may separate you from peers, and keeps you viable in the event of an economic slowdown, company merger, etc. Obtaining a certification shows a great deal of initiative and provides you with a great sense of personal satisfaction. Why just take a course, when you can learn, and obtain certification as proof of your new skill set?

The Web Development Professional Certification Track


The Mobile Development Professional Certification Track


Over the next decade industry will need 1.4 million new software developers. Over the same period only 400,000 will earn computer science degrees. That's where you come in...
The Capstone Program
Once you've completed the first three program phases, you'll have learned professional web and mobile development skills, earned eight recognized certifications, and be ready to enter industry as a professional developer.
The Phase IV Program Capstone is designed to help you make the transition from student developer to employed professional. You're already going to stand out due to having completed the program and earned certifications. The Capstone simply insures that employers recognize all you have learned and all you can do. Coding interviews are about what you know and what you can do. Y
ou'll be confident as you show a portfolio of work developed under the guidance of your instructors during the program capstone. During the program capstone you'll work on both simulated and (when available) real client projects. These projects will include web sites, web applications, mobile applications and other common development tasks.
On some projects you'll work solo, on others, you'll work with others in a small team under the guidance of a project manager. You'll follow common development operations standards such as code versioning and iterative testing to prepare you for live development environments. You're projects will be displayed in an ever more impressive portfolio that separate you from other candidates for entry level coding jobs. During Phase IV of Framework, you'll find projects both challenging and fun, and you'll experience the satisfaction of seeing your working software impress and satisfy your clients.
Instructors
Framework is a program that gives you access to instructors via email, Skype or our own Slack channels dedicated to the program. Your questions will get answered and instructors remain available throughout the length of the program. Your instructor mentor will be with you every step of the way to insure that you complete the program and are ready to work in the industry.
Mark Lassoff, Lead Instructor

Mark Lassoff has almost 20 years experience teaching people computer programming. Over the years he has taught almost one million students online and in person. Mark's expertise is in web development and mobile,but he has always considered himself a teacher first and technologist second. Mark speaks worldwide on online learning and coding. He lives in Milford, CT with his cat Gertie.
Dave Moran, Instructor Mentor
Dave Moran is a developer that has worked in both the Stamford and New Haven tech scenes. Working for a number of digital agencies as well as on his own freelance projects, Dave has seen projects ranging from simple small business websites to large e-commerce sites and a recreation of LinkedIn. Dave graduated from Norwalk Community College with an associate degree in Computer Science, and graduated from the University of Maryland on May 2017 with a degree in Digital Media and Web Technology.
Henry Quinn, Instructor Mentor
Henry is the programmer for the United States District Court, District of Connecticut, where he supports custom built web applications and works on MVP's for national projects. He graduated from Champlain College with a Computer Network & Information Security degree and thoroughly enjoys instructing others on how to get started towards a career in programming. In his free time, he lifts weights, goes camping, runs a fantasy football league, and tears through space opera novels. Is it football season yet?
Dan Castillo, Instructor Mentor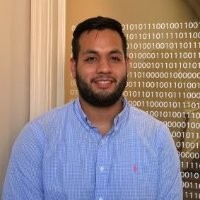 Dan Castillo works for an engineering firm in Wallingford, CT where he does full stack development on their custom built web application as well as handles the System Administration duties. Dan attended Southern Connecticut State University where he graduated with a degree in Computer Science and minored in Mathematics. Dan has lived in Connecticut his entire life. In his spare time he enjoys programming, working out, and binge watching TV shows.

Julio Quevdeo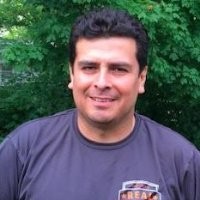 Julio studied computer science and engineering at Norwalk community college and the University of Connecticut. Julio is a certified web developer and graduated from the A100 Professional Developers Program. He has worked on both small and medium sized projects including one for a national franchise. Julio is an avid reader focusing on math and history. In his spare time, Julio enjoys taking his children to soccer and football games, piano recitals and band performances. What Julio enjoys most is teaching--whether coaching kid's soccer or teaching web development at LearnToProgram.tv.